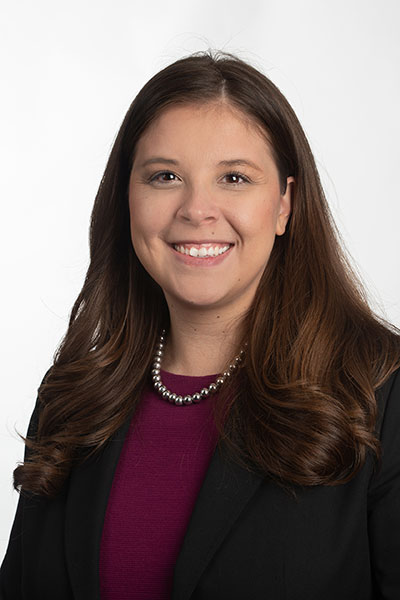 Alicia is a Certified Public Accountant with eleven years of public accounting experience. As a Senior Manager of Audit Services, Alicia specializes in auditing for not-for-profit entities and private corporations. Industries served include not-for-profit, manufacturing, metals and mining, archeology, construction and engineering entities.
Alicia's auditing experience allows her to take a client-centered, methodical and objective approach to the examination and testing of financial statements, which results in the effective and efficient planning and execution of an audit project that is value added to the client.
Alicia has considerable experience in providing audit services to companies in various industries. She also specializes in performing compliance audits in accordance with OMB Circular A-133 – single audits, agreed-upon procedures – special purpose audits, pension plan audits, as well as financial statement reviews and compilations.
Alicia holds a Master's Degree in accounting from the University of Arizona, and has also earned a Masters of Business Administration (MBA) degree from Medaille College in Amherst, NY, as well as a marketing degree from the Richard J. Wehle School of Business in Buffalo, NY.
Alicia is actively involved in the community, currently serving on the board of directors for of Greater Tucson Leadership and the finance committee for the United Way of Southern Arizona ("UWSA") as well as serving on the investment committee for UWSA.  Alicia is a current member of the Tucson Metro Chamber of Commerce ("TMCC") Emerging Leaders Council.  She has been active with the Junior League of Tucson, Inc., and has previously served on the board of directors of Imago Dei Middle School and  Higher Ground Resource Center and on the finance committee for the TMCC. In addition, she participated in the Greater Tucson Leadership Program, graduating in 2016.