We understand the importance of giving back to our community and lending our efforts to make the world a better place by helping those in need.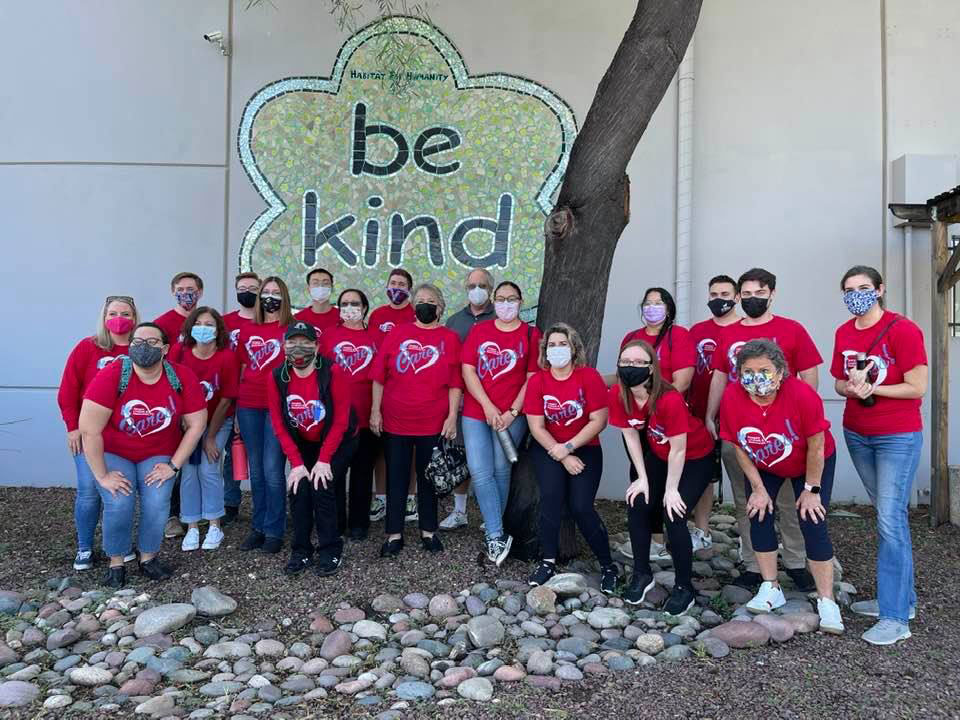 Habitat For Humanity 2021
We strongly advocate the mission of our not-for-profit clients, and are committed to being involved in our community.
Keegan Linscott & Associates supports many charitable fundraising events and our professionals volunteer countless hours in various capacities, from physical efforts, pro bono consulting, working at fundraising events, to serving as executive committee and board members.
A brief summary of the organizations we've committed time and services to include:
Autism Society
88-Crime, Inc.
Angel Charity for Children, Inc.
Arizona Public Media
Arizona Hydrological Society
ASU Foundation
Beads of Courage
Ben's Bells Project
Boys & Girls Club
Catholic Community Services of Southern Arizona, Inc.
Catholic Community Services Foundation
Community Food Bank of Southern Arizona
Coronado Little League
Diaper Bank of Southern Arizona
Diocese of Tucson
DM – 50
EMPACT Suicide Prevention Center, Inc.
First Tee of Tucson
Habitat for Humanity Tucson
Her Sister's Closet
Imago Dei Middle School
Junior League of Tucson, Inc.
Juvenile Diabetes Research Foundation
Kiernan's Kindaness
La Frontera Arizona
La Paloma Family Services, Inc.
Linkages
National Law Enforcement Telecommunications Systems, Inc.
Old Pueblo Community Services
Open Inn, Inc.
Pima Animal Care Center
Rebuilding Together Tucson
Ronald McDonald House Charities of Southern Arizona
Rotary
Salpointe Catholic High School
Salvation Army
Sonoran Institute
Southern Arizona Children's Advocacy Center
Southwestern School for Behavioral Health
St. Luke's Home
Sunrise Drive Elementary
TANGO International, Inc.
Therapeutic Riding of Tucson
Trinity Presbyterian Church
Tucson Conquistadores Foundation
Tucson Hispanic Chamber of Commerce
Tucson Interfaith HIV/AIDS Network
Tucson Masterworks Chorale
Tucson Osteopathic Medical Foundation
Tucson Village Farm
UA Accounting Students Association
UA Athletics
UA Beta Alpha Psi
UA Eller College
UA Hispanic Alumni
Vatican Observatory Foundation