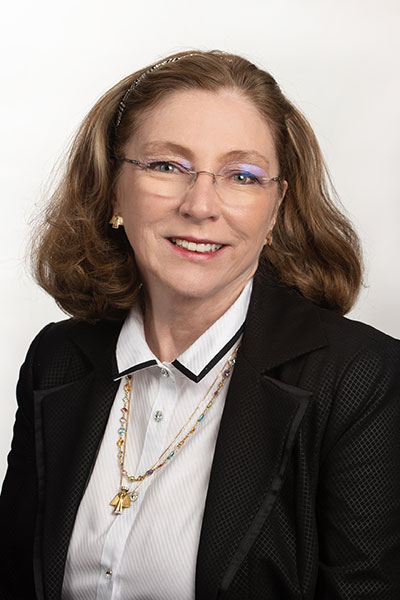 Carla is a Certified Public Accountant, a Certified Insolvency and Restructuring Advisor (CIRA), a Certified Fraud Examiner (CFE) and is Certified in Financial Forensics (CFF) with over thirty years of experience in public accounting. She specializes in tax planning and compliance for companies having national and international operations. Carla practiced with Coopers & Lybrand for eleven years, leaving her position to become a co-founder and President of Keegan Linscott & Associates, in 1994.
Carla, along with other members of our tax department, has acted as the in house tax department for a large manufacturer of copper products responsible for all aspects of tax return preparation, tax planning and representation during IRS examinations. In addition, Carla has extensive experience with advising manufacturing and distribution companies with national and international operations. She has also assisted numerous entrepreneurs in starting-up, restructuring and selling their business. She has an extensive background in planning and real estate partnership transactions; including syndication, forecasts and projections, tax return preparation and planning, bankruptcy court reporting, and reorganizations.
Carla serves as lead director for individuals, trusts, S corporations, limited liability companies, C corporations, and not-for-profits in all phases of tax planning and compliance, including start-up, reorganization, and negotiations with the Internal Revenue Service. She has also advised numerous clients on international and state and local tax issues, including how best to structure transactions to minimize non-U.S. and state taxes. Carla also analyzes allegations of tax fraud and other fraudulent reporting matters for clients and attorneys and has testified in litigation matters numerous times. She has also served as a Trustee.
Carla holds both a Bachelor of Arts degree and a Master of Business Administration degree with an emphasis in accounting and a specialization in tax from the University of Arizona. Carla has taught various national, local, and AICPA tax courses, on both for-profit and not-for-profit tax topics and taught a master's level tax class at the Eller College at the University of Arizona from 2011 through 2016 and continues to guest lecture on specialty tax topics each semester. She has also published several tax articles and appears as a guest on radio and television programs. Carla is a member of the tax section of the AICPA and ASCPA.
In her spare time, Carla has served on numerous nonprofit boards of directors including past chair (and past treasurer) of the Community Food Bank of Tucson, Junior League of Tucson, past chair (and past treasurer) of The Brewster Center (now Emerge), Alpha Omicron Pi Corporation Board and The Downtown Business Association. She currently serves on the board of directors of Angel Charity for Children, Inc. (past treasurer, vice chair and chair in 2018) and DM-50 (current treasurer).
Carla's has won numerous awards for her philanthropic work including Tucson's Woman of the Year in 2018, the Ann-Eve Johnson Award (Junior League), the Athena Award (Tucson Panhellenic), Volunteer Fundraising Professional of the Year (Association of Fundraising Professionals) the Arizona State Society of Certified Public Accountant's Public Service Award, the University of Arizona's "Ordinary Women who do Extraordinary Things" award and the Eller College's Outstanding Alumni award.
Her proudest achievements are winning Dancing with Our Stars (Tucson's version of the TV competition which was a fundraiser of the Diaper Bank of Southern Arizona) and working with her pride and joy, Princess Fawn, as a certified therapy dog team.