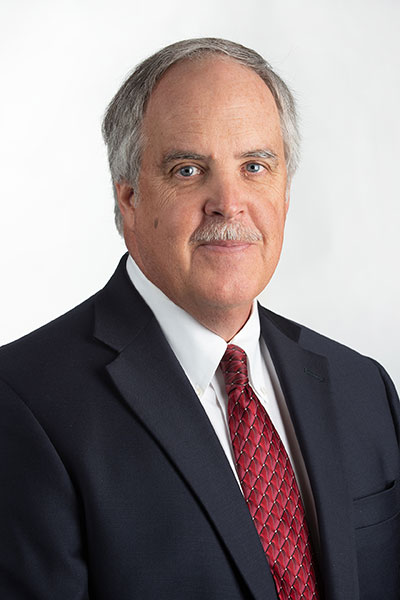 Chris is a Certified Public Accountant, Certified Fraud Examiner, and Certified Insolvency and Restructuring Advisor with over forty years' experience in public accounting. Chris is a restructuring, litigation support, and forensic accounting specialist and has worked extensively with a variety of clients including real estate, hospitality, retail, farming, manufacturing and distribution, start-ups, services industries, and not-for-profits. Chris began his career with KPMG Peat Marwick in New York City, where he spent three years servicing a number of international manufacturers, non-profits and real estate entities. After three years in New York, Chris transferred to the Boston office of Peat Marwick where he served as a senior audit manager.
After eight and one-half years with Peat Marwick, Chris moved to Tucson to become Chief Financial Officer of a start-up company. As CFO, Chris was responsible for all aspects of financial reporting, budgeting, cash management, fund raising, recruiting and other aspects of financial management.
When the start-up venture's operations were taken over by another entity, Chris accepted a position with Coopers & Lybrand in Tucson as an audit manager and Director of Litigation Support and Bankruptcy Services. As director of the litigation practice, Chris provided financial support to attorneys involved with bankruptcies and complex commercial litigation. Since Chris is also a Certified Fraud Examiner CFE, he works with plaintiff and defense attorneys and clients on financial fraud and embezzlement cases in civil and criminal matters.
Chris holds a Bachelor of Arts degree in psychology from Amherst College and a Master of Science degree in accounting from New York University. Chris is also a member of the National Association of Certified Fraud Examiners, the Association of Insolvency and Restructuring Advisors, AICPA and ASCPA. Chris serves on the Board of Directors of Bashas' Markets, Inc.
Chris is an avid tennis player and collector of baseball cards.