Market insights and new data from RSM US LLP indicate more family offices are embracing technology as part of their business strategy to sustain growth and prepare for future opportunities.
The journey toward legacy system modernization begins with identifying and implementing the right technology solutions that can meet the varied needs of multigenerational family members, the family office and the family's operating businesses. A focus on operational excellence can help unlock the value of these solutions to support data-driven decision making and create efficiencies and agility across the organization.
As a leading provider of systems and solutions to achieve operational excellence, RSM continues to gauge the perceptions and behaviors of family offices and middle market companies toward technology adoption. In the second-quarter RSM US Middle Market Business Index survey, 77% of respondents said they plan to increase their IT budgets in 2024, with 74% citing digital transformation as the most important area of investment. Likewise, reports issued by UBS, Fox, Forge and Campden Wealth also show a growing interest in digital transformation among family offices.
To gain deeper insight, RSM engaged in an interactive discussion with several hundred family office executives, family members and their advisors to better understand their perspectives and progress toward going digital. When asked where they stood in their transformation journey, 42% of the participants said their organizations are in the transformation phase, while 26% saw themselves as being on the verge of innovating. Only 11% said they were maintaining the status quo of legacy systems.
Determining the best path forward
Successful digital transformation embraces the interplay of people, process, data and technology, with consideration of factors such as cost and time that can affect return on investment. To aid in the critical build vs. buy decision, RSM provides a depth and breadth of experience and resources, including market insights, road map development, system search and selection advisory capabilities, and managed IT solutions.
As with any high-impact project, collaboration is often the key to success and calls for a holistic approach to developing a target operating model. An important question to ask your stakeholders: What motivations are driving this need for change? Understanding their goals and how they align with the organization's objectives will help guide your path forward.
We asked our participants this question: "With technology, what will you be able to do in the future that you are not able to do today?" Here's what they said:
Despite their desire to innovate, many family offices continue to operate in sustain mode, meaning they have made little progress in modernizing their legacy system and may still be using spreadsheets and paper-based processes. Others may be further along in their automation efforts but are still struggling to bring the organization up to speed with the changes.
Wherever your family office is on its digital transformation journey, developing a strategic road map will provide a comprehensive vision of your destination and the appropriate pace of digital evolution to get there. It is crucial to allow enough time to maximize the value of your investment at each phase of transformation before rushing ahead to the next.
Your family office's custom road map should be based on your business vision and strategy, and provide guidance to assess, design, transition, transform and manage technology solutions that create lasting value for the organization. To facilitate engagement, your stakeholders must align on the system requirements and the desired outputs that will meet business and personal needs.
Plotting your course to success
Transformation readiness is a critical milestone on the road map. Working with a technology solutions provider to evaluate the full array of options will help in selecting the right solution set for your family office's needs and prepare the organization for the implementation phase.
As a solutions provider, RSM will collaborate with your stakeholders to get a complete picture of your full technology environment. The process entails conducting a business requirements analysis to understand your strategic initiatives and the current state of your operating model and data strategy. RSM will then work with you to prepare for implementation, a process that includes leveraging the firm's resources and yours to ensure sufficient change management support.
Considering the many decisions and moving parts involved, family offices understandably may experience challenges during the digital transformation process. The job of your technology solutions provider is to help you make the right choices based on the needs of your family office. Prior to selecting a system, have your solutions provider conduct a demonstration so you can evaluate system performance and address contract negotiation and implementation options upfront.
"What challenges are you facing related to your digital transformation journey?"
Successful transformations will demonstrate value through enhanced transparency, streamlined business processes and improved data security. Going digital will help unlock real-time data to empower your management team to make more informed decisions, and will free up resources to allow family members and staff to focus on their priorities. Here are common types of technology tools and solutions designed to help family offices work smarter, not harder:
Cloud-based enterprise resource planning system
Financial planning, analysis and reporting software
Data warehouse
Family office portal
Bill payment automation
Wealth management aggregation tool
Entity management software
Whatever technology solutions you select, use a consistent methodology to keep implementation projects, and everyone involved, on track to meet goals. RSM works with family offices to engage the appropriate stakeholders before building and validating a customized system, and we include end-user training and technical support in every project. Family offices can also take advantage of the firm's vast resources and capabilities to make continuous improvements once the system goes live.
The takeaway
More family offices are embracing emerging technologies to optimize their operations; however, success hinges on establishing a clear future-state vision, documenting business requirements, assembling the right team of people and implementing the right technology solutions at the right time. Implementation is a critical operational success factor, and prioritizing this phase will lead to sustainable performance benefits and avoid frequent restructuring. To encourage stakeholder engagement, it pays to use a holistic approach when making an enterprise-wide technology investment and to develop a clear plan to bring lasting value to the organization.
Before making any major operational change, consider the interplay of people, processes, data and technology required for a successful outcome. RSM's knowledgeable team of advisors, deep resources and experience working with family offices to achieve digitally enabled operational excellence can provide you with solutions to get the most out of your technology investment.
To learn more about operational excellence in the family office, watch and share the recordings of our first three sessions and register for the remaining session today!
Session 4: Operational excellence for the family office: Streamline processes to facilitate sustainable growth
Tuesday, Nov. 14, 2023, at 1 p.m. ET
---
This article was written by RSM US LLP and originally appeared on 2023-09-15.
2022 RSM US LLP. All rights reserved.
https://rsmus.com/insights/services/family-office/how-technology-enables-operational-excellence-in-your-family-off.html
RSM US Alliance provides its members with access to resources of RSM US LLP. RSM US Alliance member firms are separate and independent businesses and legal entities that are responsible for their own acts and omissions, and each are separate and independent from RSM US LLP. RSM US LLP is the U.S. member firm of RSM International, a global network of independent audit, tax, and consulting firms. Members of RSM US Alliance have access to RSM International resources through RSM US LLP but are not member firms of RSM International. Visit rsmus.com/aboutus for more information regarding RSM US LLP and RSM International. The RSM(tm) brandmark is used under license by RSM US LLP. RSM US Alliance products and services are proprietary to RSM US LLP.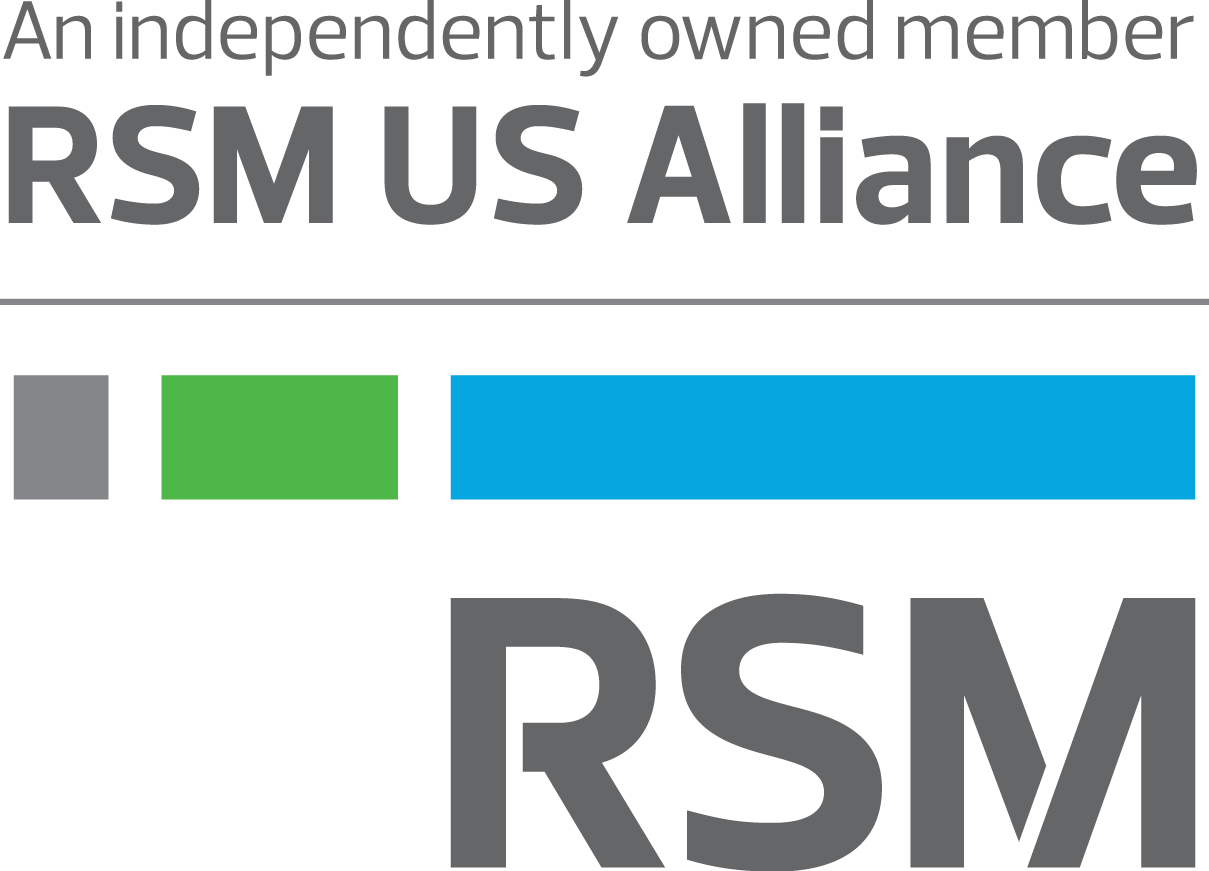 Keegan Linscott & Associates, PC is a proud member of RSM US Alliance, a premier affiliation of independent accounting and consulting firms in the United States. RSM US Alliance provides our firm with access to resources of RSM US LLP, the leading provider of audit, tax and consulting services focused on the middle market. RSM US LLP is a licensed CPA firm and the U.S. member of RSM International, a global network of independent audit, tax and consulting firms with more than 43,000 people in over 120 countries.
Our membership in RSM US Alliance has elevated our capabilities in the marketplace, helping to differentiate our firm from the competition while allowing us to maintain our independence and entrepreneurial culture. We have access to a valuable peer network of like-sized firms as well as a broad range of tools, expertise, and technical resources.
For more information on how Keegan Linscott & Associates, PC can assist you, please call (520) 884-0176.